Government gets references on irregularity in NMDC plant tender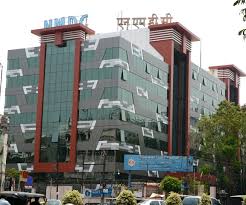 The Steel Ministry has received two references with regard to irregularities in award of a tender by state-run iron ore miner NMDC, Parliament was informed today.
"Two references regarding irregularities in award of tender by NMDC for Inter Plant Pipeline and Gas Mixing and Boosting Station at Nagarnar Iron and Steel Plant, Nagarnar have been received in the Ministry," Minister of State for Steel Vishnu Deo Sai said in a written reply to the Lok Sabha.
The matter is under further examination in consultation with Chief Vigilance Officer (CVO), NMDC Ltd and Central Vigilance Commission (CVC), he informed.
In order to ensure transparency in award of tenders, the minister said, "NMDC generally floats tenders in global/open tender mode in e-procurement mode by posting tenders in the NMDC website, Central Procurement Portal (CP Portal) with wide publicity in leading newspapers."
NMDC has approved the Contract Manual comprising of standard procedures and guidelines for transparency and to prevent the irregularities in the process.
NMDC, he said, has entered into a pact with the Transparency International and introduced Integrity Pact in all the contracts whose value is more than Rs 20 crore.
It has also adopted a policy on 'banning of business dealings with agencies".
Source-DNA