Steel tube, pipemakers want anti-dumping duty imposed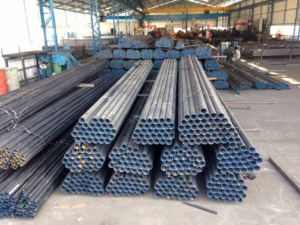 With a surge in import of stainless steel (SS) pipes and tubes from China and Vietnam, domestic manufacturers fear it will disrupt local industry. In their first meeting held in Ahmedabad on Friday, SS Pipes and Tubes Manufacturers Association (SSPTMA), has sought imposing of anti-dumping duty, to protect domestic manufacturers.
According to data provided by SSPTMA, imports of SS pipes and tubes stood at 10,994 tonnes from April-June 2016 and grew by 62% to 17,811 in April-June 2017. "This makes nearly half the consumption requirement of SS pipes and tubes in India. If this goes up further, it will be detrimental to the domestic manufacturing industry," said Ashish Sanghvi, president, SSPTMA.
Manufacturers are emphasizing on anti-dumping duty because Chinese and Vietnamese manufacturers are able to sell SS pipes and tubes at a lesser rate despite Indian counterparts due to lesser taxation and subsidies.
"Vietnam and India have a Free Trade Agreement (FTA), which makes the basic customs duty (BCD) zero. This gives Vietnamese manufacturers a clear 10% margin over their Indian counterparts," said Rajeev Garg, assistant vice-president, Jindal Group.
"Chinese manufacturers also have an advantage as the Chinese government gets 18.95% export subsidies on SS pipes and tubes exports to India, in addition to the incentives.
Manufacturers have proposed anti-dumping duty of at least 20-25% in addition to the basic customs duty, so that local players get a level-playing field.
Source-TOI