Supreme Court stays C-category iron ores mine auction in Karnataka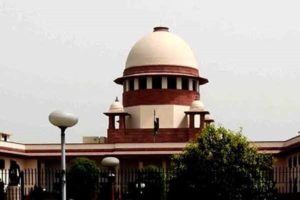 Asking the Karnataka government to disclose the list of C-category iron ore mines that are no longer economically viable, the Supreme Court on Wednesday said they can be closed down rather than their boundaries redrawn and auctioned.
A bench headed by Justice Ranjan Gogoi further clarified that until the list of C-category mines was submitted to it, there would be no further auction of such mines in the state.
Senior counsel Raju Ramchandran, appearing for the state government, had sought to amalgamate various C-category mines in order to make them economically and commercially viable. "Twenty out of 51 C-category mines can be closed straightaway as they are not commercially viable for exploitation," he said.
The apex court in 2013 had directed Karnataka to cancel 51 C-category leases for involving in rampant illegal mining and reallot them to end users through a transparent bidding mechanism. The state government had in January last year announced an e-auction of 11 of the 51 C- category mines.
The apex court banned mining of iron ore in Karnataka in July 2011 following allegations of illegal mining that had resulted in large scale abuse of the environment.
The Supreme Court on April 18, 2013 had allowed mining in the state, but with the cap of 30 million tonnes per annum. It added that mining should be only through e-auctions and subject to monitoring by the CEC. It had then also ordered several measures to prevent environmental damage due to mining.
Later, steelmakers had filed an application seeking the apex court to increase iron ore mining cap to 40 million tonnes per annum.
The apex court had also agreed to consider lobby group Federation of Indian Mineral Industries' plea (FIMI) to scrap Karnataka iron ore e-auction system. It also asked the Karnataka government for an alternate system for Karnataka iron ore sale. FIMI had said the e-auction process for selling iron ore in the state should be stopped now as it was introduced by the Supreme Court's order as a temporary measure to tackle the situation prevailing in 2013.
After the amendment of the MMDR Act in 2015, the mining regime has significantly changed and thus the system of e-auction needs to end, as it acts as an impediment to long-term contracts and mineral resource development in the state, it added.
Even CEC had recommended long-term contracts for Karnataka iron ore sale. As on date, 32 mines have been allowed to operate in Bellary and Chitradurga, with an annual production capacity of 29.198 million tonnes (MT) of iron ore and 0.2614 MT of manganese.
Source-FE