Follow SOPs to avoid future mishaps: Govt to steel companies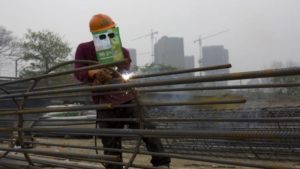 Worried over the recent accidents at JSPL and SAIL plants, the government has asked the industry to stick to Standard Operating Procedures (SOPs) to avoid any further mishaps, saying there will be "no compromise" on that.
"(There should be) no negligence. It is clear that you have to adhere to the SOPs (Standard Operating Procedures). If you do that, accidents will not happen," Steel Secretary Aruna Sharma told PTI.
Asserting that security is extremely vital for any production plant, including steel, Sharma said she strongly believes that in India the accidents occur as people have turned a blind eye to SOPs.
"These are laid out principles. You have started g it and then you do patchwork…you have to get back to the drawing board and set these principles again. There is no compromise on that. This has to be done," the secretary said.
In September, a mishap at Jindal Steel & Power Ltd (JSPL) plant in Raigarh, Chhattisgarh took away the life of a technician and caused injury to two others.
According to police officials, the three, working at a steel melting shop in the plant, suffered burn injuries when the temperature in its hot metal pot rose suddenly and generated flames that engulfed them.
In August, a worker was killed and another seriously injured in an accident at company's plant in Chhattisgarh.
In another incident which happened in May, two contract labourers were killed and seven others seriously injured when molten iron accidentally fell on them at SAIL's Burnpur-based IISCO steel plant in West Bengal.
A high-level enquiry committee was constituted to ascertain the cause of the accident, SAIL said.
Source : Moneycontrol