SCCL may be given Bayyaram iron ore mines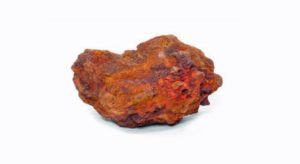 The State government was exploring the possibility of the State-owned Singareni Collieries Company Limited diversifying to take up extraction of iron ore, which was abundantly available in Bayyaram of Khammam district, Chief Minister K. Chandrasekhar Rao said.
Addressing a press conference here on Friday to appeal to SCCL miners to vote for Telangana Boggu Gani Karmika Sangham, affiliated to the TRS, in the October 5 elections to the majority union of the company, Mr. Rao said the exploration of iron ore at Bayyaram was offered to Steel Authority of India Limited to let it set up a steel plant. But, SAIL showed its high-handedness and demanded several concessions.
Other sectors
Therefore, the Telangana government was contemplating a role for SCCL in iron ore mining. The government wanted participation of SCCL in not only iron ore extraction but also across sectors where the company could put its technical know-how to use, Mr. Rao added.
Coming down heavily on the CPI and the Congress whose trade unions have teamed up to contest polls in SCCL jointly, Mr. Rao blamed them for the head count in the company going down from 1.10 lakh to 50,000 till the TRS affiliated TBGKS won the elections last time. The TRS will sweep the polls with a bigger majority this time as the workers were happy with the creation of 7,000 jobs since the party assumed power.
Compassionate grounds
The State government will enact a legislation to give employment to dependants of workers on compassionate grounds. The circular on dependant employment was struck down by court earlier for other reasons which will be overcome by the legislation. "No court had barred compassionate appointments," the CM explained.
Mr. Rao, however, ruled out re-employment of medically invalidated workers and said the government was committed to extending largesse to the workers as they worked in most unhygienic and hazardous conditions.
Centre's stake
Asked about the request of the State government to the Centre that the latter divest its 49 % stake in the company, Mr. Rao said the proposal was still pending with the Centre.
He denied higher cost of power generation due to non-availability of high quality coal in the SCCL mines and said the thermal power plants followed a dynamic process of production and imports to check the generation cost.
Source : The Hindu