Mining scam – Rajasthan HC sends notice to state govt and ACB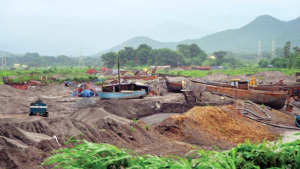 DNA India reported that Rajasthan High Court issued notices to the state government through Principal Secretary (Home) and DG Anti-Corruption Bureau over alleged INR 600 crore rock phosphate mining scam and has sought a reply within three weeks. A singular bench of Justice Vijay Kumar Vyas issued the notice after hearing a petition by advocate AK Jain.
Mr Jain, in his petition, had sought intervention from the court to issue directions to initiate investigation in a case registered in 2015 against Vedanta Group, one of India's top mining conglomerates.
The petition alleged that mines were allotted to the company against norms. It says that the said mines could only be allotted to a public undertaking, and the decision has caused a huge loss to the exchequer.
It also states that though the matter came to light in 2011, no FIR was registered till 2015. It further says that the investigation on the FIR has not been initiated till date.
Hearing the petition on Tuesday the court issued notice to the DG (ACB) and asked him to reply on the same within three weeks.
The plea states that the issue pertains to mining of rock phosphate in the state, a mineral, the mining of which can be allotted to government companies or corporations. Hindustan Zinc was given the lease of 247.96 hectare for rock phosphate mining, which was renewed in 1992. However, in 2002, disinvestment process was initiated for Hindustan Zinc.
The petition states that after Vedanta took over Hindustan Zinc, a writ petition was filed in the High Court. The petition reads that "Though everyone was aware that mining lease for rock phosphate cannot be given to a private company, and can only be given to a government company, it was given. Thus, categorically and illegally benefited Vedanta Group to the tune of six hundred crore rupees."
Source : DNA