Essar Steel insolvency case: IRP seeks suggestions on resolution plan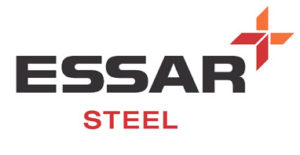 National Company Law Tribunal-appointed resolution professional asked applicants to submit resolution plans for Ruias-owned Essar Steel by October 23.
Any potential applicant planning to submit a resolution plan has to provide documents satisfying eligibility criteria specified on the Essar Steel website, a public notice said on Friday.
The consideration, evaluation and approval of eligible resolution plans will be by the Committee of Creditors under the provisions of the Insolvency and Bankruptcy Code, informed the notice.
Essar Steel is an integrated steel producer with an installed yearly capacity of 10 million tonnes in Gujarat. In June, the Reserve Bank of India directed lenders to refer about 12 companies to the National Company Law Tribunal under the Insolvency and Bankruptcy Code following several failed attempts at loan recovery.
Essar Steel has featured on this list along with others. Debt-laden Essar Steel in terms of market share has a strong presence in the western and northern parts of the country. Moreover, it has logistical advantages due to iron-ore slurry pipeline on the east coast. It also has a 30 mtpa, all-weather, deep draft dry bulk port at Hazira in Gujarat. Located on the western coast, the port is used for import of iron ore, pellets and export of finished steel, which helps Essar keep its transportation costs in check.
Source : Business Standard