Ferrous scrap free falls almost everywhere; Indian prices record marginal corrections ahead of festive season: KATM Exclusive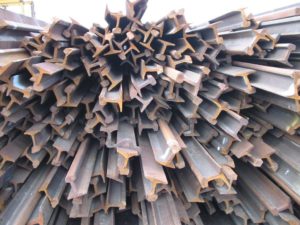 International
Midweek saw domestic scrap offers in the US saw falling by USD 30-40 per tonne for shredded and plate, and structural, in the Midwest mills. Pressure came from strong scrap flows, waning scrap demand due to mill outages and a softening East Coast bulk scrap export market that deteriorated in late September, thus impacting the US scrap prices adversely.
Japanese steelmaker, Tokyo Steel reduced the scrap purchase prices by approx. USD 9 per tonne (Yen 1,000 per tonne) for all the grades, later in the week. This is in line with the decline in the imported scrap prices in the past month or so. Scrap purchase prices for Tokyo Steel are now in the range of Yen 28,500 per tonne to Yen 31,000 per tonne, various grades.
Imported steel prices were broadly steady, as Chinese remained out of market due to ongoing Golden Week Holidays.
India
In India, imported shredded scrap fell again as the buying activity stalled few due start of almost a month long festive season. For the second week in succession, buyers deserted the market, which brought the offer of containerised shredded scrap into India down to $310-315 per tonne CFR Nhava Sheva.
Indian DRI and Billet prices also followed downtrend, through the week. Seemingly, the prices have recorded corrections in the range of INR 100-300 per tonne (USD 1-5 per tonne). Major factors inducing this correction are rising inventories and marginal demand. Also, Diwali is round corner and lot of Indian traders would be closing their books, which also lead to reduced inquiries.
Looking at the prices, the MS billet (125×125 mm) prices were seen around at INR 28,000-28,200 per tonne (ex-works) at Mandi Gobindgarh, recording a weekly decline of INR 300 per tonne. Moreover, Central India based plants offered Sponge P-DRI at INR 15,000 per tonne (ex-works) at Raipur. Major primary steelmakers rolled over their flat steel prices for October. Reference prices (basic) for HRC (IS 2062) 2.5 mm-8 mm are in the range of INR 38,000-38,750 per tonne (ex-Mumbai). Rebar offers were broadly unchanged.