Jindal, Visa Steel, Bhushan corner 80% iron ore in OMC's e-auction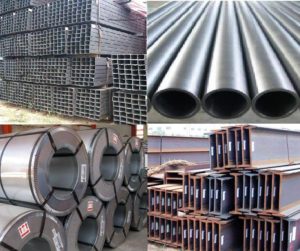 After a series of low turnouts at its e-auctions, state-controlled Odisha Mining Corporation (OMC) succeeded in drawing an encouraging response at its latest round of auctions of iron ore lumps on October 4.
OMC offered 310,000 tonnes of lumps sourced from its Gandhamardhan, Daitari and Khandadhar mines. Nearly 80 per cent of the offered quantity was booked. This was despite OMC hiking floor prices by up to Rs 200 per tonne. Buyers said they booked more this time as merchant miners stuck to firm prices.
"OMC has raised floor prices on this occasion at the latest e-auctions. Despite this, the response is encouraging. This is because private miners have been ramping up prices on sustained demand. This has prompted steel companies and other end users to buy more from OMC as the price differential in iron ore compared to those sold by the merchant mining companies works out to be Rs 400-500 per tonne", said a senior official with a steel firm buying ore from OMC.
This time, OMC had auctioned only iron ore lumps. Fines are expected to be offered for auctions next month. Most steel industries operating in Odisha without captive resources are sourcing iron ore from OMC. Jindal Steel & Power Ltd (JSPL), Visa Steel and Bhushan Steel are among the major buyers of iron ore from the state-run corporation. Even Tata Steel has a short-term linkage pact with OMC to buy iron ore.
Recently, National Mineral Development Corporation (NMDC) slashed prices of its iron ore lumps and fines in its monthly price revision. It has fixed a price of Rs 2,300 per tonne for lumps and Rs 2,060 for fines as compared to the existing rates of Rs 2,400 and Rs 2,160 respectively. NMDC cut prices as it expects iron ore prices to be under pressure amid glut in the domestic market and softening international prices.
In Odisha, however, a reverse pricing trend is observed. Despite slump in international prices, the merchant miners have not passed on the benefit to end users. Robust demand for ore within the state and rising demand for high grade iron ore fines in the export markets, especially China, is supporting strong prices.
Source : Business Standard