Sea-borne iron ore holds due to Chinese holiday; NMDC cut iron ore prices for October: KATM Exclusive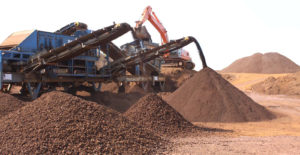 International
As China remained close this week, due to Golden Week Holidays, which meant little activity was seen in the Pacific trade. Iron ore prices were mostly flat, due to lack of Chinese participants. Meanwhile, iron ore shipments to China from Australia's Port Hedland terminal rose 2.8% to 36.7 million tonnes in September from 35.7 million tonnes in August, as per the ports' data.
Overall, the September iron ore shipments from the world's biggest export terminal for iron roe increased to 43.4 million tonnes from 42.8 million tonnes in August, according to recently released by Pilbara Ports Authority.
India
India on the other end saw some correction in iron ore prices as well. Country's leading iron ore miner, state-owned NMDC Ltd. cut the iron ore prices by INR 100 per tonne on both lumps and fines in its monthly price revision. It has fixed INR 2,300 per tonne for lumps and INR 2,060 per tonne for fines as compared to the previous rates of INR 2,400 per tonne and INR 2,160 per tonne respectively. Seems like iron ore may come more under pressure in coming months owing to higher domestic supply and steady price decline in imported sea-borne market.
In Odisha, iron ore production jumped about 10% month-on-month in August to 6.87 million tonnes, as per the provisional data of Government of Odisha. Eastern state, which produces nearly half of the country's total output, recorded a production on 6.22 million tonnes in the month of July. Demand also seems robust in the state, as recently concluded auction state-owned Odisha Mining Corporation (OMC) saw good response. OMC offered 310,000 tonnes of lumps sourced from its Gandhamardhan, Daitari and Khandadhar mines, out of which nearly 80% of the quantity was booked, despite of OMC hiking floor prices by up to INR 200 per tonne.