Government sets Coal India's target production for 2018-19 at 630 MT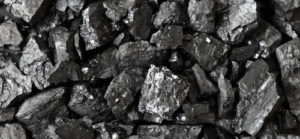 On Friday, Indian government set the annual production target of state-owned Coal India Ltd. at 630 million tonnes (MT) of coal for 2018-19. Production target for ongoing fiscal was set at 600 MT.
"As per Annual Plan proposal for 2018-19, the production target of CIL has been kept at 630 MT (million tonnes) with five% growth over the target of 2017-18," Coal Minister Piyush Goyal said in a written reply to Rajya Sabha.
From the production level of 554 MT in 2016- 17, the PSU has envisaged to enhance its coal output to one billion tonnes by 2020-21. For the same, CIL has identified mines with production capacity of 908 million tonnes so far.
Earlier in the week, the provisional data released by Ministry of Coal suggested that Coal India may miss out on meeting its production target for 2017-18, going by the production pattern during the first nine months of the year.
Provisional figures for the April-December 2017 period showed it has produced 383.93 MT of the fossil fuel, falling short of the 406.58 MT target by 6%. However, during the nine-month period, it clocked a 1.6% growth in production from 377.77 MT produced in the same period last year.